Framing Contractors Insurance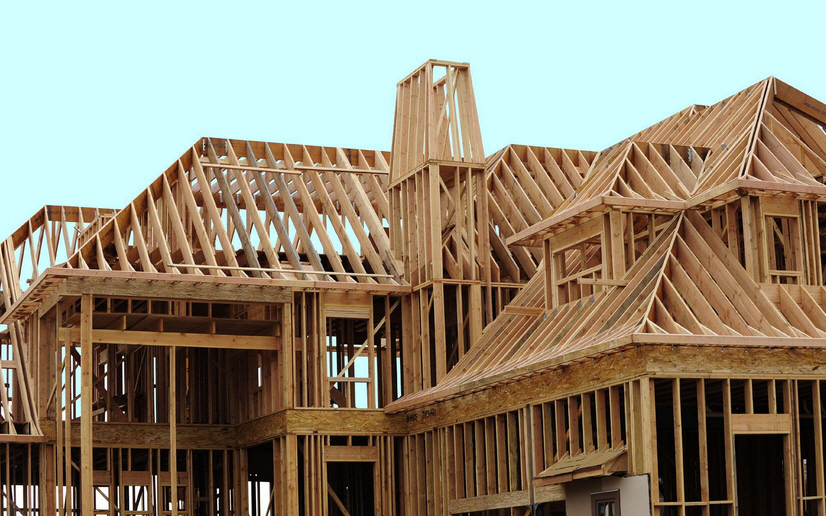 Steve Heald Insurance Agency - Your Framing Contractor Insurance Expert
The category of artisan contractors, also known as casual contractors, includes many occupations that involve skilled work with tools at the customer's premises. Carpenters, plumbers, electricians, roofers and tree surgeons are some of them. Also included are diverse other skilled service providers, such as interior decorators, piano tuners and exterminators.
Special insurance needs of this group include coverage for equipment and tools that are often moved around and for the value of work done for a customer until it is finished.
For many artisan contractors, the most cost effective and efficient way to obtain property and liability coverage is with a Businessowners Policy (BOP) especially tailored to their needs. Although marketed under a variety of names, these policies will typically have provisions similar to the BOP's.



LIABILITY INSURANCE
Given the possibility of a lawsuit should someone claim to have been harmed by your work, you will almost certainly need liability insurance.
If working as a subcontractor, your customer may require you to have Owners and Contractors Protective Liability (OCP) coverage. This protects either a property/businessowner or a general contractor from possible liability arising from the negligent acts of an independent contractor or subcontractor hired to perform work on behalf of the insured. The actual purchaser of the policy is the independent contractor or subcontractor, but the protection is for the benefit of the property/businessowner or general contractor for whom the work is being done.



PROPERTY INSURANCE
The BOP covers real estate and other property that your business owns that is located at the described business premises. If your business rents or leases its premises, the BOP provides coverage for tenants' improvements and betterments. These are fixtures, alterations, installations or additions that you have put into the space that cannot legally be removed from the landlord's premises.
Your biggest personal property loss exposures, however, may involve valuable machinery and equipment that moves around from job to job and is not covered by the standard property insurance. Such movable property is insured by contracts that insurers call "floaters."
An installer's floater covers all kinds of machinery and equipment during transit, installation and testing at a customer's premises. Even building materials may be covered, but the more usual coverage is for equipment or machinery that only contractors install, such as heating or air conditioning. The policy can be written to cover a single job or on a reporting form, meaning that you provide the insurer with information about each new contract you undertake.
A tools and equipment floater covers the insured property wherever it is used and may include such items as hand tools, power drills, hoisting machines and power pumps.


Business Owners Coverage

Typical BOP - Basic Policy

Typical BOP - Enhanced Policy

Business Income
18 months - actual loss sustained
18 months - actual loss sustained
Accounts Receivable
$5,000*
$10,000*
Arson Conviction Reward
$5,000
$5,000
Civil Authority
Up to 3 weeks
Up to 3 weeks
Collapse
Included in Property Limit
Included in Property Limit
Computer Coverage
Optional
$10,000*
Contractors Installation Coverage
$3,000*
$10,000 Blanket*
Contractors Tools and Equipment
$3,000*
$10,000 Blanket*
Debris Removal
25% of Direct Physical Loss/Additional $10,000 if limit exhausted
25% of Direct Physical Loss / Additional $10,000 if limit exhausted
Equipment Breakdown
Premier only
Included in Property Limit
Exterior Glass
Included in Property Limit
Included in Property Limit
Fire Department Service Charge
$1,000
$1,000
Fire Extinguisher Recharge
$2,500
$2,500
Increased Cost of Construction
$5,000
$5,000
Newly Acquired Buildings
$250,000
$250,000
Outdoor Property
$2,500
$2,500
Outdoor Signs
$2,500*
$5,000*
Personal Effects
$2,500
$2,500
Personal Property at Newly Acquired Locations
$100,000
$100,000
Personal Property Off Premises
$5,000
$5,000
Pollutant Cleanup
$10,000
$10,000
Preservation of Property
30 days
30 days
Replacement Cost
Included in Property Limit
Included in Property Limit
Valuable Papers and Records
$5,000
$10,000

Crime Coverages

Typical Basic Package Limits

Typical Enhanced Policy Limits

Water Damage
Included in Property Limit
Included in Property Limit
Employee Dishonesty
Optional
$10,000*
Money and Securities-Inside/Outside
Optional
$10,000*
Forgery and Alteration
$2,500
$2,500
Money Orders & Counterfeit Paper Currency
$1,000
$1,000

Liability Coverages

Limits

Premises/Operations and Products/Completed Operations

$300,000, $500,000, $1M or $2M per occurrence

Premises/Operation Aggregate:

2 x Liability and Medical Expense Occurrence Limit

Products/Completed Aggregate:

2 x Liability and Medical Expense Occurrence Limit

Personal Injury

Included

Advertising Injury

Included

Contractual Liability

Included

Employees As Additional Insured

Included

Tenants Liability

$100,000*

Medical Payments

$5,000 per person/$25,000 per occurrence

Newly Acquired Organizations

90 Days

*Higher Limits available
Let the Steve Heald Insurance Agency, Inc. help you understand and protect all of the risks you run and all of the perils your business faces. We will do this with a well thought out and executed business insurance policy designed just for Framing Contractors.